Renewable Natural Gas (RNG): The sustainable future of energy
A Renewable Energy Source
Biogas production has impacted the future of energy by becoming an accepted substitute for non-renewable, carbon-forward fossil fuels. According to the Canadian Biogas Association, "biogas offers Canadians a solution to helping protect our environment and meet ambitious climate change commitments by generating renewable energy, reducing GHG emissions, and resource recovery." As one of the most flexible energy sources, biogas can be saved as either electricity or heat, allowing it to be used as needed.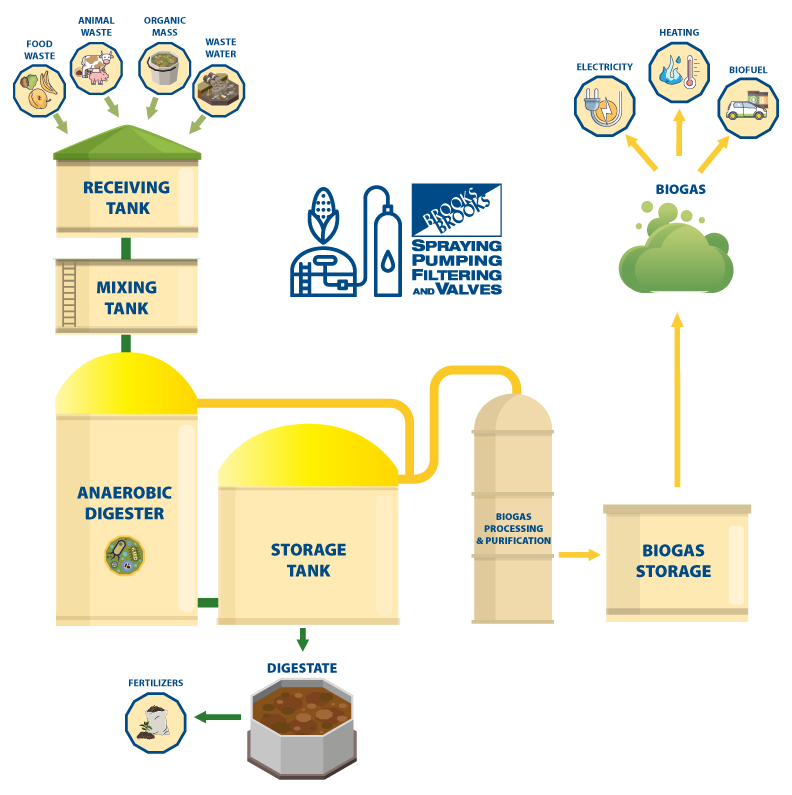 Choosing the Right Biogas Fluid Handling Technology
John Brooks Company has the best technology to keep your Biogas production running smoothly and, at the same time, saving energy costs and keep your personnel safe. Contact Us to talk to one of our Fluid Handling Solutions Experts, who can assist you in the best selection for your specific application in the biogas production process.